Barron School
January 1, 2002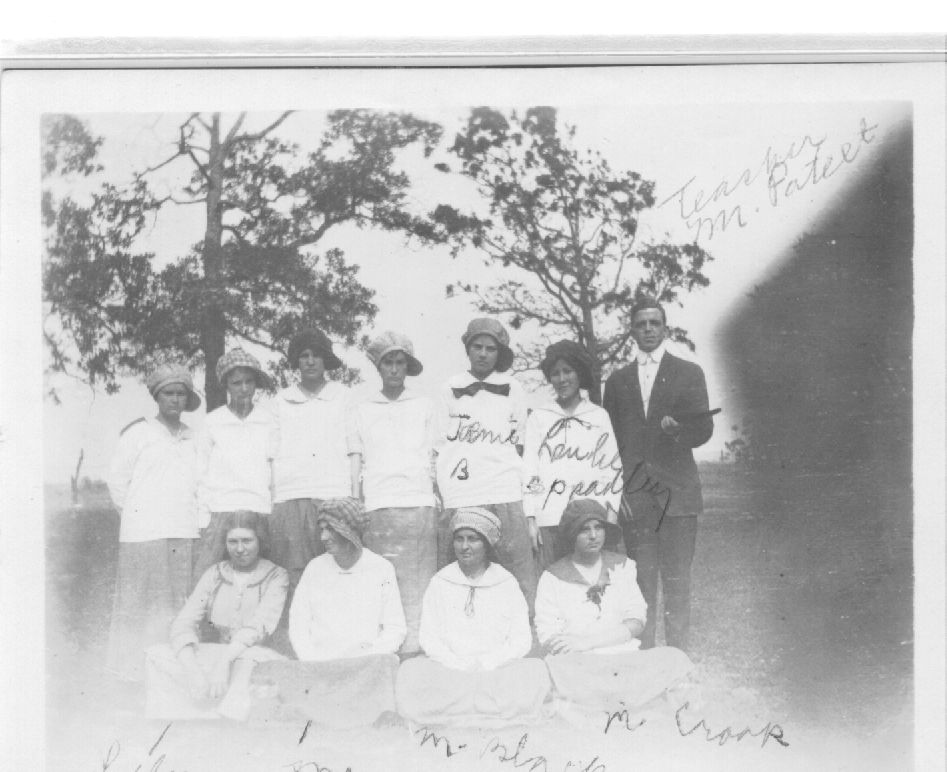 Group photo of students at Barron School, located in or near Jones Prairie, Milam County, Texas. The photo was probably taken around 1910. The back of the photo is labeled "Basketball--Barron school group with the teacher, Mr. Peets." The front of the photo identifies the teacher as Mr. Pateet, so the name "Mr. Peets" may have been a nickname.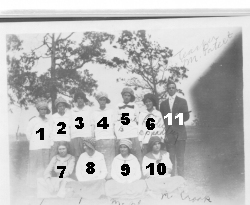 The following is all that is known about the people in the photo:
1-Unknown
2-Unknown
3-Unknown
4-Unknown
5-Joenie B (?) (labeled)
6-Letha (?) (labeled)
7-Lendil (?) Spradley (labeled)
8-Carolyn Rice, born 22 Jan 1898 at Jones Prairie, Texas, the daughter of James Armstead Rice and Jessie Lee Harrell Rice.; taught high school and college in Brownwood, Brown County, Texas; died 18 Sept 1987 at Brownwood.
9-M. Black (labeled)
10-M. Crook (labeled)
11-Mr. Pateet (Poteet ?), teacher (labeled)
If you have additional information, please share.

Click here to go back to my home page.