MILANO, MILAM COUNTY, TEXAS
EARLY PHOTOS

Lanny Ottosen of Humble, Texas sent the first two photos, being two street scenes of early Milano. The second photo depicts Hudson's Store.
Information furnished by Joyce Gibson indicates that these photos likely were taken around 1905.
The latter photos are postcards. The third photo depicts Hudson's Store from a different angle. The fourth photo depicts the Union Depot. The postcards do not bear a date.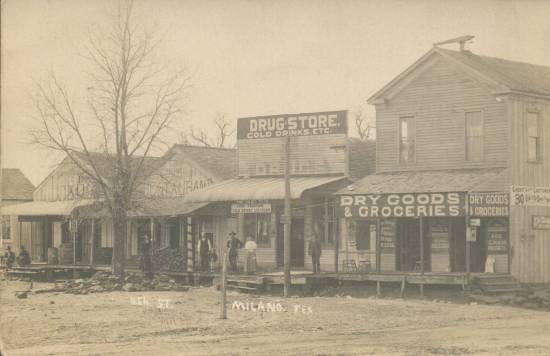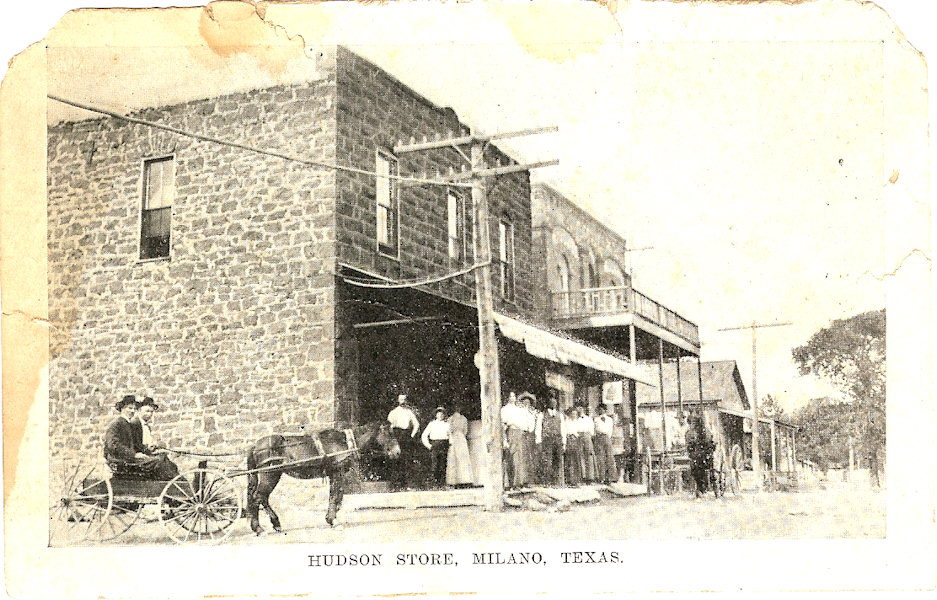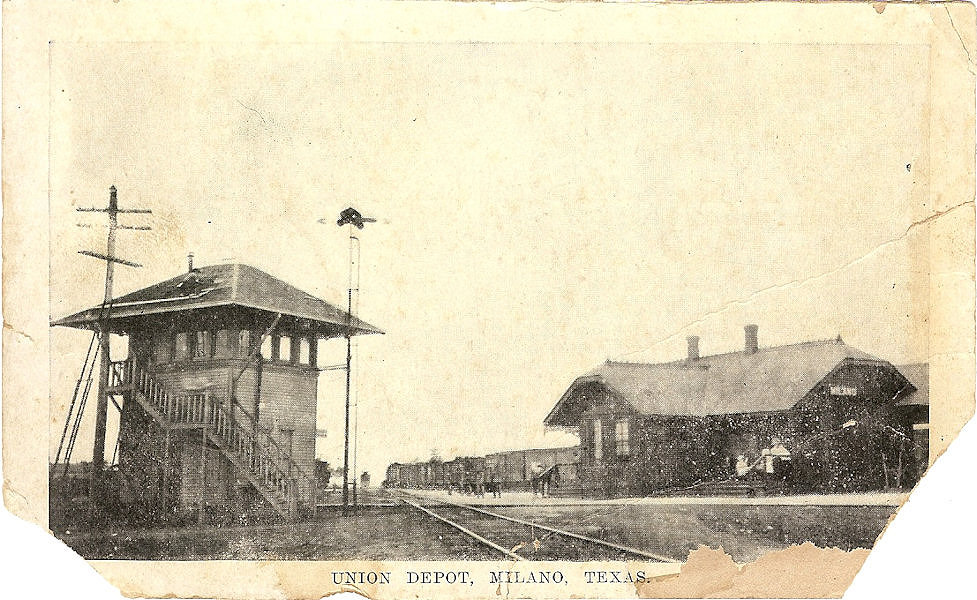 Click here to go to my home page.