ELLA ADAMS KORNEGAY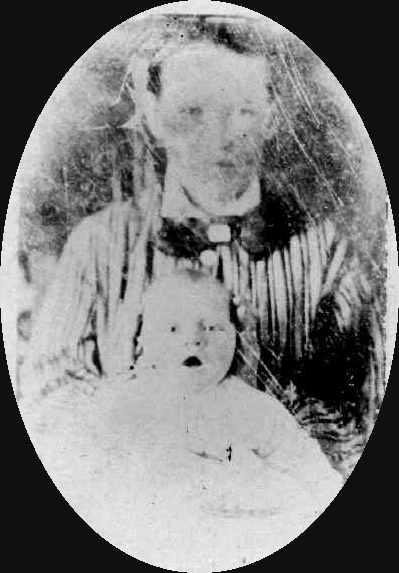 James E. Walker married Nancy Adams (sometimes spelled Addams), daughter of James and Elizabeth Adams of Baker County, Georgia. This is a photo of Nancy's sister, Ellen M. "Ella" Adams Kornegay.
Ella was born in Georgia on July 16, 1852. She married Robert Arnold Kornegay in Milam County, Texas on September 29, 1878. Ella is pictured with son Robert E. Lee Kornegay (b. July 12, 1879). Ella died on February 14, 1886. She and her husband are buried at Pin Oak Cemetery (between Hanover and Gause in Milam County).
Photo provided by Doug Anderson.


Click here to go to my Walker family page.
Click here to go to my home page.