ALFRED MADISON MASSENGALE
June 27, 2013
In 1814, Alfred Madison Massengale was born in Alabama. He was the son of John Cobb Massengale, the grandson of Solomon Massengale, and the great grandson of Henry Massengale. Alfred Madison Massengale fathered twelve children and outlived three wives. His photo (below)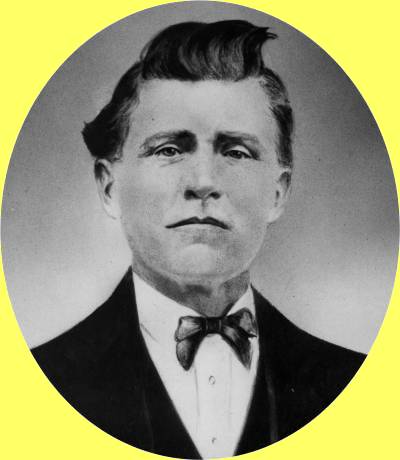 was provided by cousin Paula Weiser.
Alfred Madison Massengale was a native of Coosa County, Alabama. It was in Coosa County that his first wife, Emily R. Bullard, died in 1839.
In 1840, Mr. Massengale married Emily McKinney McAdory. Click here for a photo of Emily (this photo was also provided by Paula Weiser).
Emily was the daughter of Harris McKinney and Jane Ivey, early Coosa County settlers, and the widow of Robert McAdory. Emily had three children by Mr. McAdory: P. Jasper McAdory (md Eliza Saddler); Mary J. McAdory (md Neil Baker); and, Celia McAdory (md John N. Slaughter). These McAdory children remained in Coosa County, with Emily's parents, when Mr. Massengale and Emily moved to Milam County, Texas.
It was around 1852 when Alfred Madison Massengale and family moved to Milam County. They settled near the Maysfield community, where Mr. Massengale farmed and raised stock. He later served the Confederacy as a member of Ashford's Company of Volunteers.
Emily McKinney Massengale died in 1861 and Mr. Massengale later married Carrie H. Lovelace. Carrie died in 1873 and Mr. Massengale died the following year. He and his latter two wives are buried in Milam County at Little River Baptist Church Cemetery near Jones Prairie.
Click here to see a list of all known descendants of Alfred Madison Massengale.
Click here for a newspaper article about a Massengale runaway slave.


Click here to return to my home page.